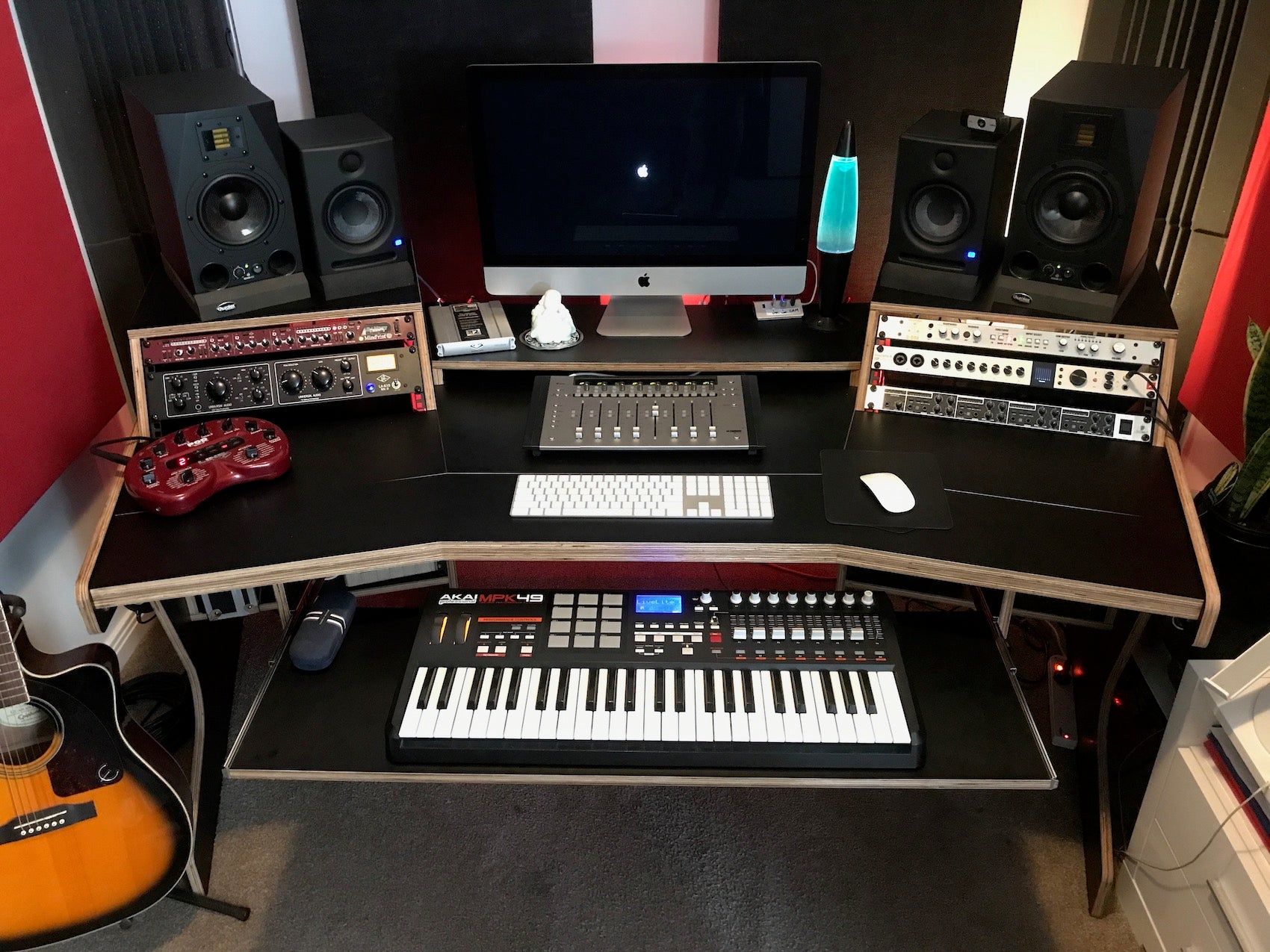 Producer and Composer at Attitude In Rhythm - A.I.R, Danny Simcic, knows all about the music business. He was a member of 80's synth pop band 'Real Life' which enjoyed success with the singles 'Send Me an Angel' and 'Catch Me I'm Falling'. He has a wealth of production and mixing experience which spans three decades.
Danny liked the features the FSW Middle Eight had to offer but was keen on a pair of angled racks. This is what we came up with for him.
 In the workshop, completed with the working 3D model on the computer display.
Installation day is here.
The first piece of gear is laid in. Note the worktop of the studio desk is solid timber. We had to wait for the padded armrests to be completed by the upholsterer and so we milled a suitable piece of ply to fit in place while we waited.
Danny is one of the few small studio owners who pay careful attention to room acoustics. In the course of installing custom studio desks we at FSW are often asked; 'how do I get my room sounding better'. One rule of thumb which we like the sound of is, for every two dollars you spend on electronic audio gear, you should invest one dollar on your room acoustics.
They finally arrive! Above showing the upholstered padded armrests fitted. It's always a challenge installing a slide out keyboard tray under padded armrests. There is a fine balance to be found between knee clearance and worktop elevation. Setup complete.