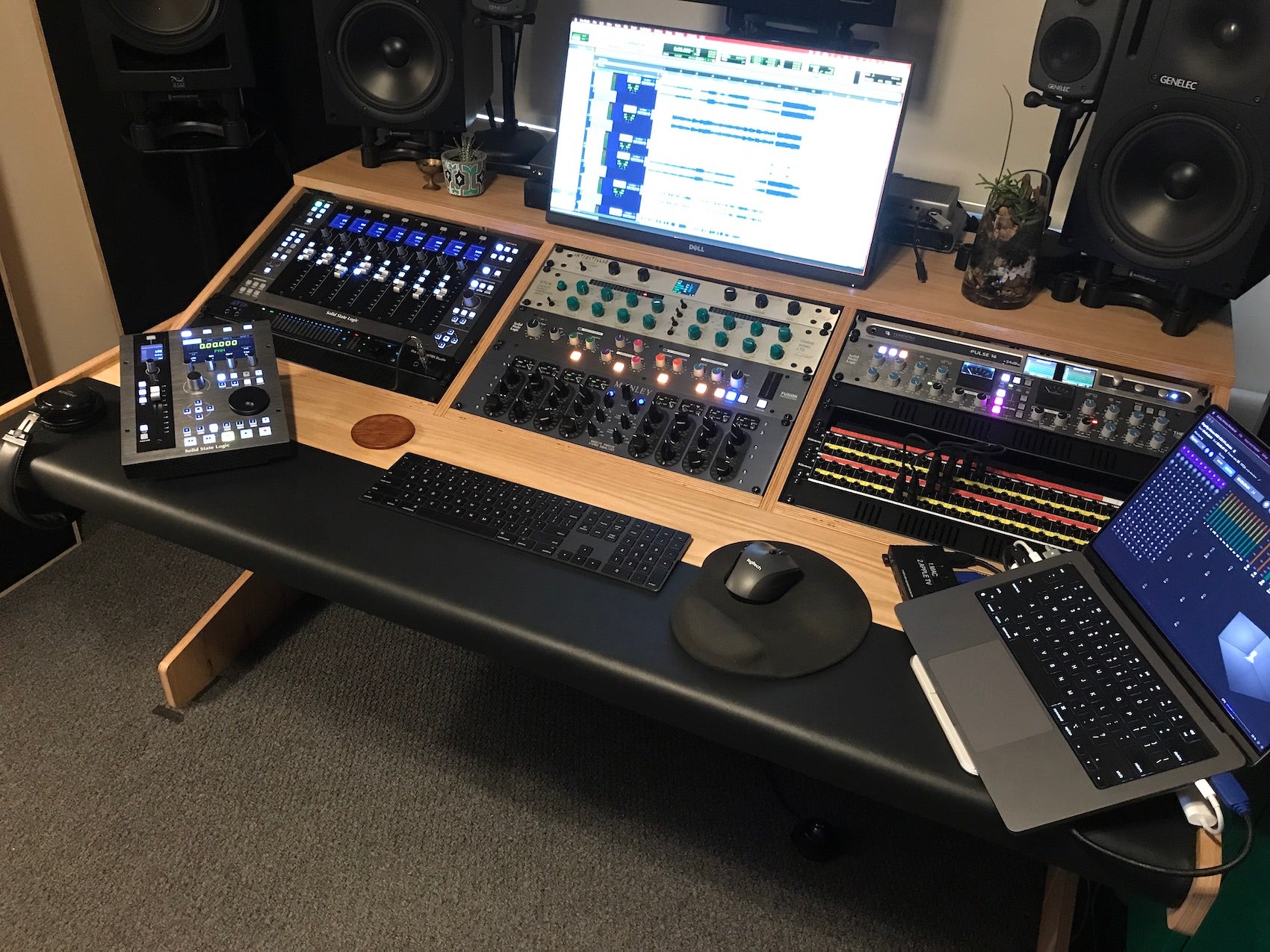 Desk: Arcade 3, natural finish.

Cam Trewin's main gig is as the front of house mixing engineer for Rüfüs Du Sol. A rare example of a true professional audio polymath, when he's not touring, Cam is producing, mixing and mastering in his Dolby Atmos equipped studio.

In Cam's own words, when he approached us, he had outgrown his first studio desk and so we built him an Arcade 3 from American oak veneered 17mm birch ply substrate.



The desk is finished in bees wax which was rubbed into the grain in two coats. The advantage of this 'dry' finishing method is it can be done in situ without the need for protective drop sheets on the carpet. It is essentially mess free and can be repeated as often as required without removing gear from the desk.



Rear left view in the workshop. The upper area of the rear where the grain runs left to right is slightly lighter in colour to the panels below. The timber is a touch darker once the beeswax is applied.
Side view.


The working 3D model.

The finished installation.