Middle Eight - Studio Desk for Consoles
Padded arm rest, premium vinyl cover, 12.5mm foam rubber underlay
Left & Right side elevated speaker shelves, atop each rack unit
Central, elevated, adjustable & removable computer display platform, depth dimension is specified via pull-down menu
Articulated arm mounting points at rear for computer displays and small speakers
Two concealed storage cavities, accessed from the front of each rack unit, for cables slack and small computers
Recessed or 'sunken' console area
Console fader surface is flush with the padded arm rest* In-built cable management Rack ventilation 16 rack units total, 8RU above work top, 8RU below work top which suits 'set and forget' equipment such as power distribution units
Made from 18mm plywood

Middle Eight - Studio Desk for Consoles
Customised for the following Consoles
__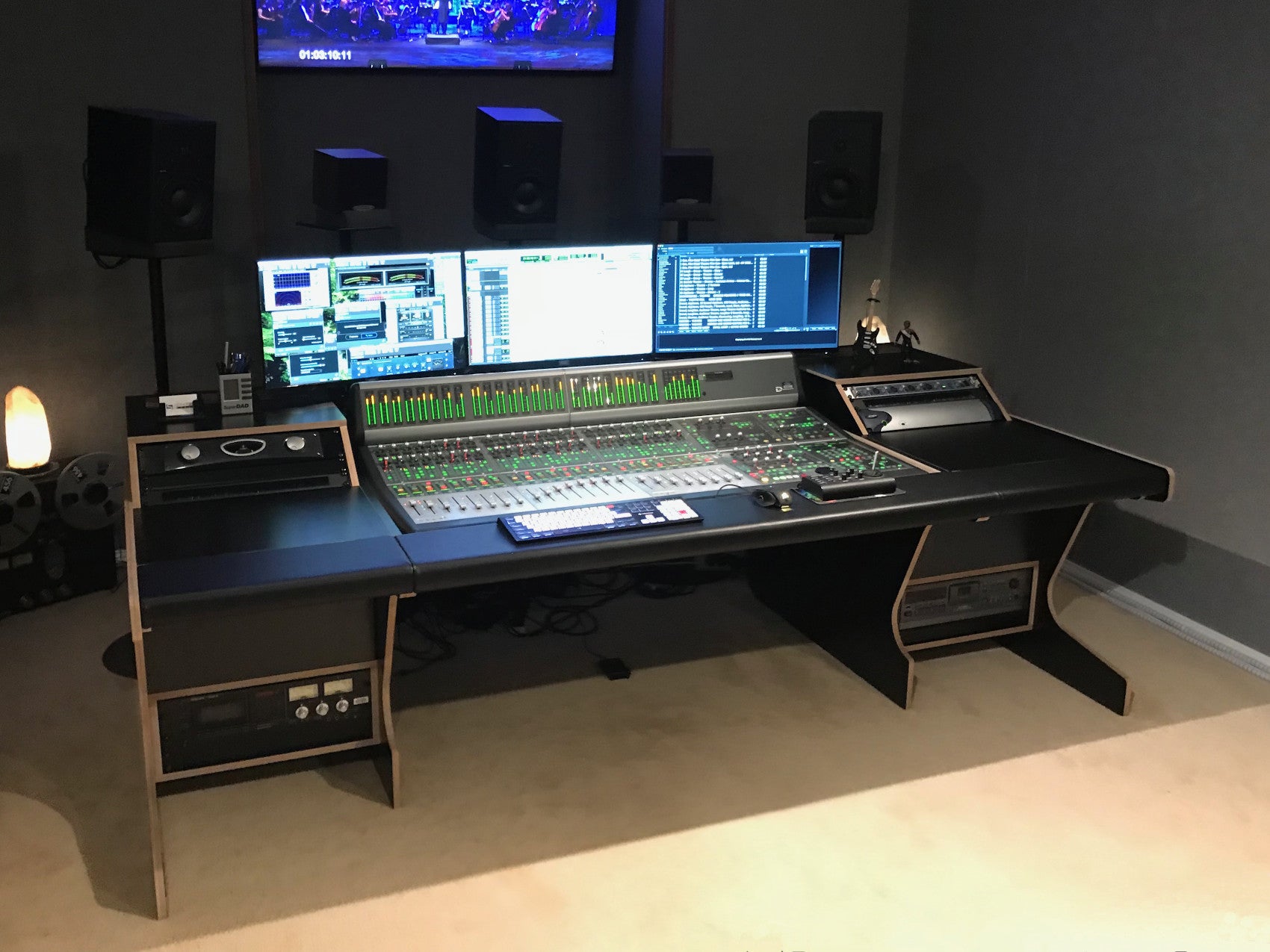 Middle Eight
An example Middle Eight customised for an Avid (Digidesign) D-Command, 24 fader console.

In this case the computer display shelf sits behind the console meter bridge. The shelf height has also been adjusted so that the display bezels are flush with top of the meter bridge.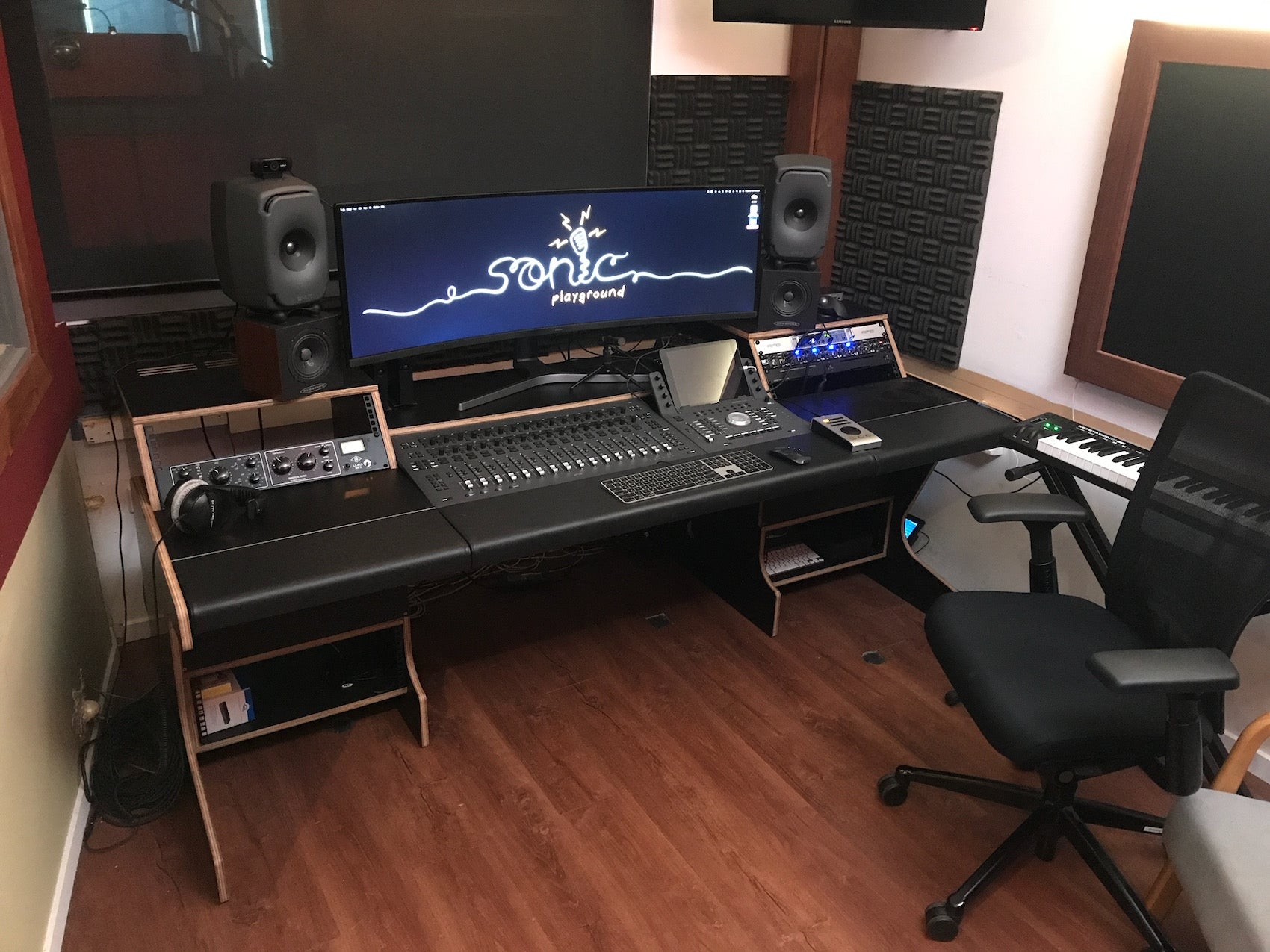 Middle Eight
An example Middle Eight built to fit an Avid S3 and Dock

www.sonicplayground.com.au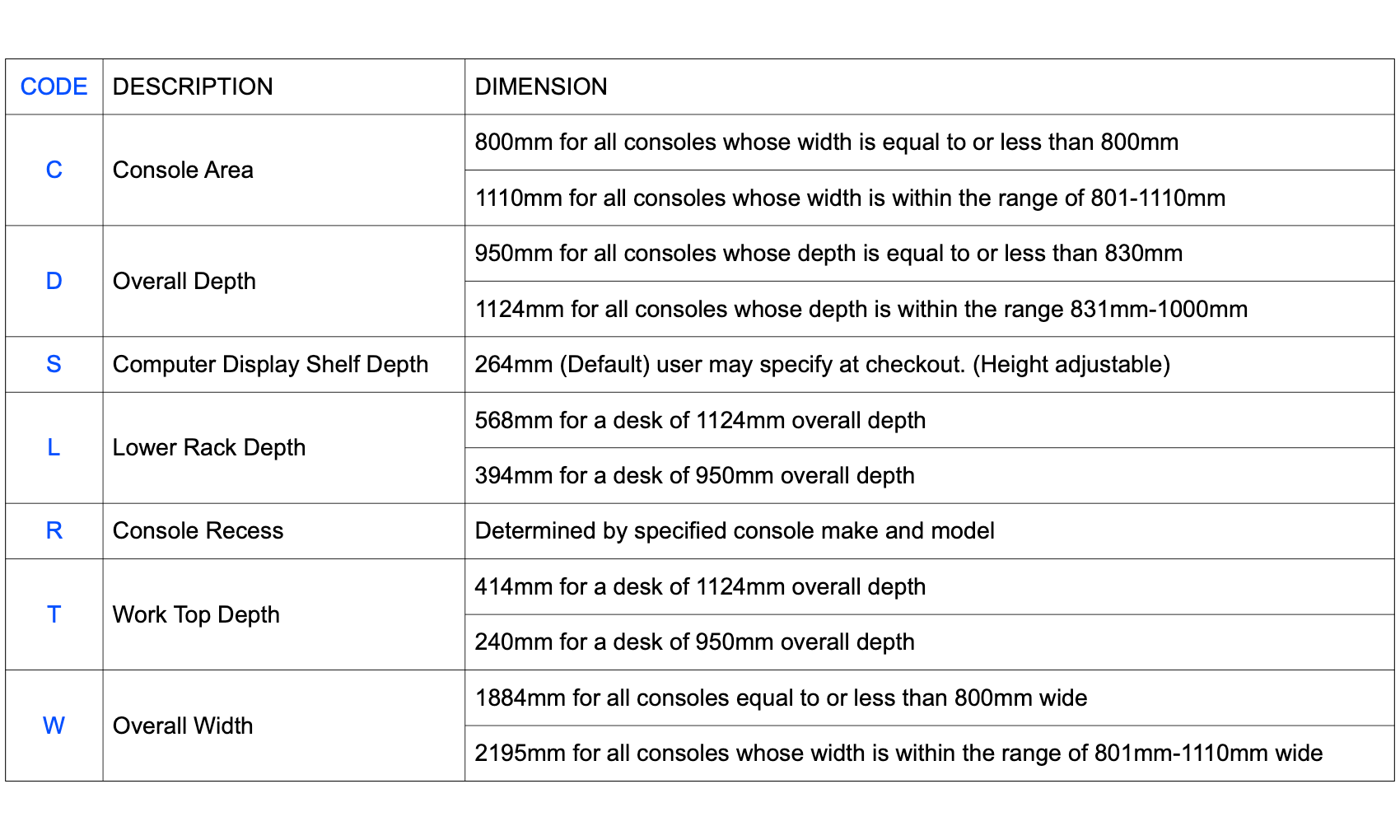 Size Chart
Some of Middle Eight's dimensions are fluid & some are fixed.

The overall width and depth of your Middle Eight can be determined by utilising the adjacent table in conjunction with the physical dimensions of your console.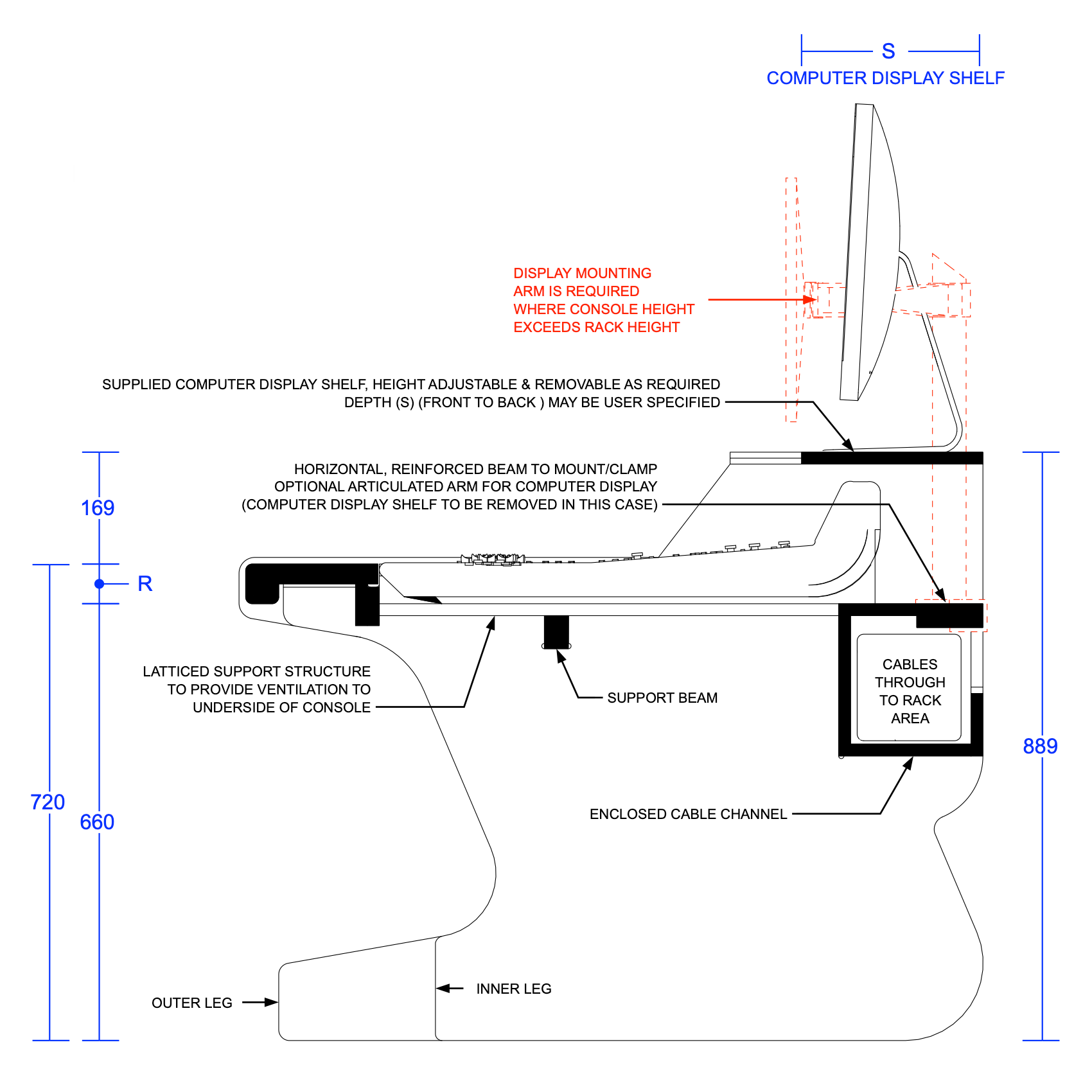 Section Through Console Area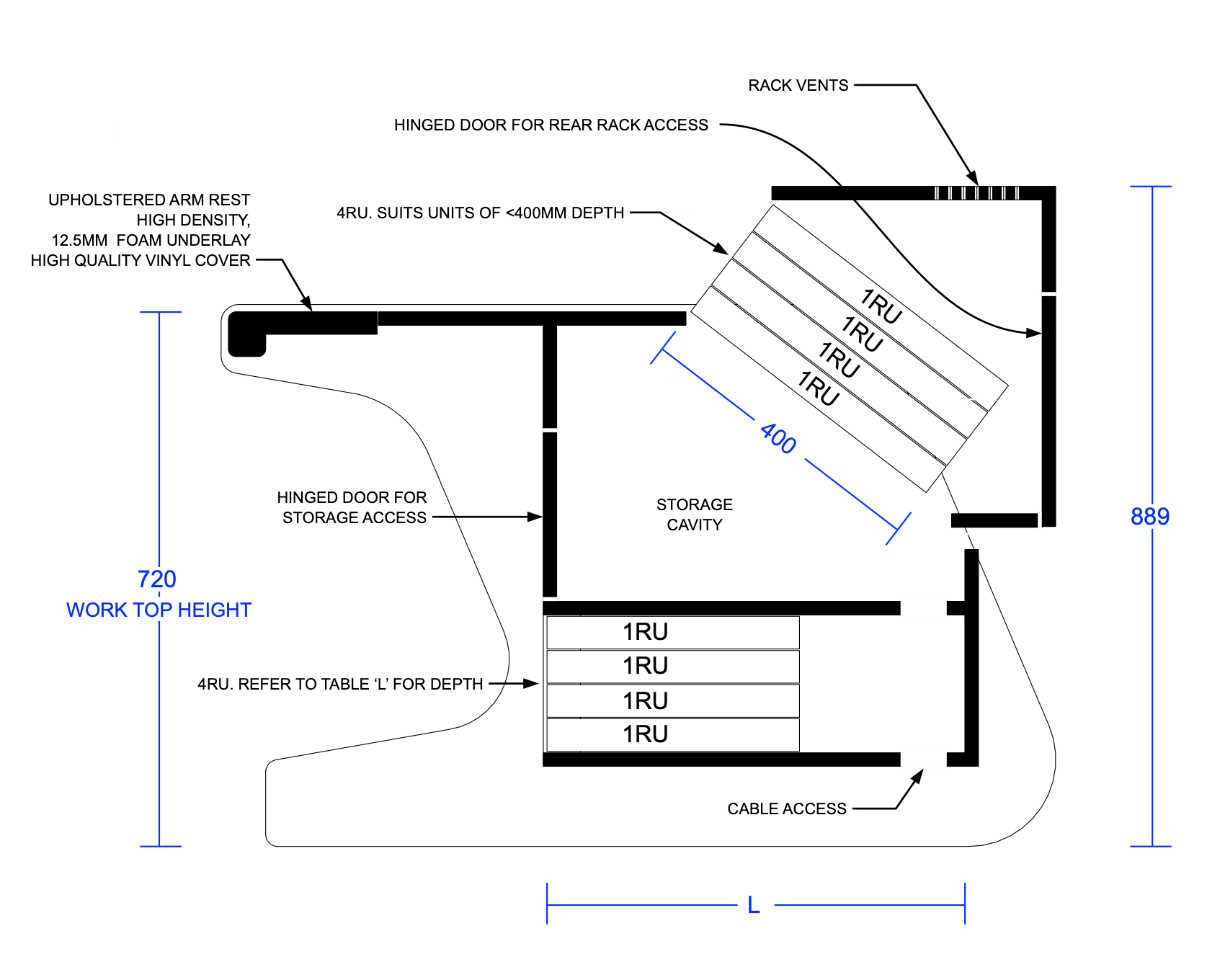 Section Through Rack Area