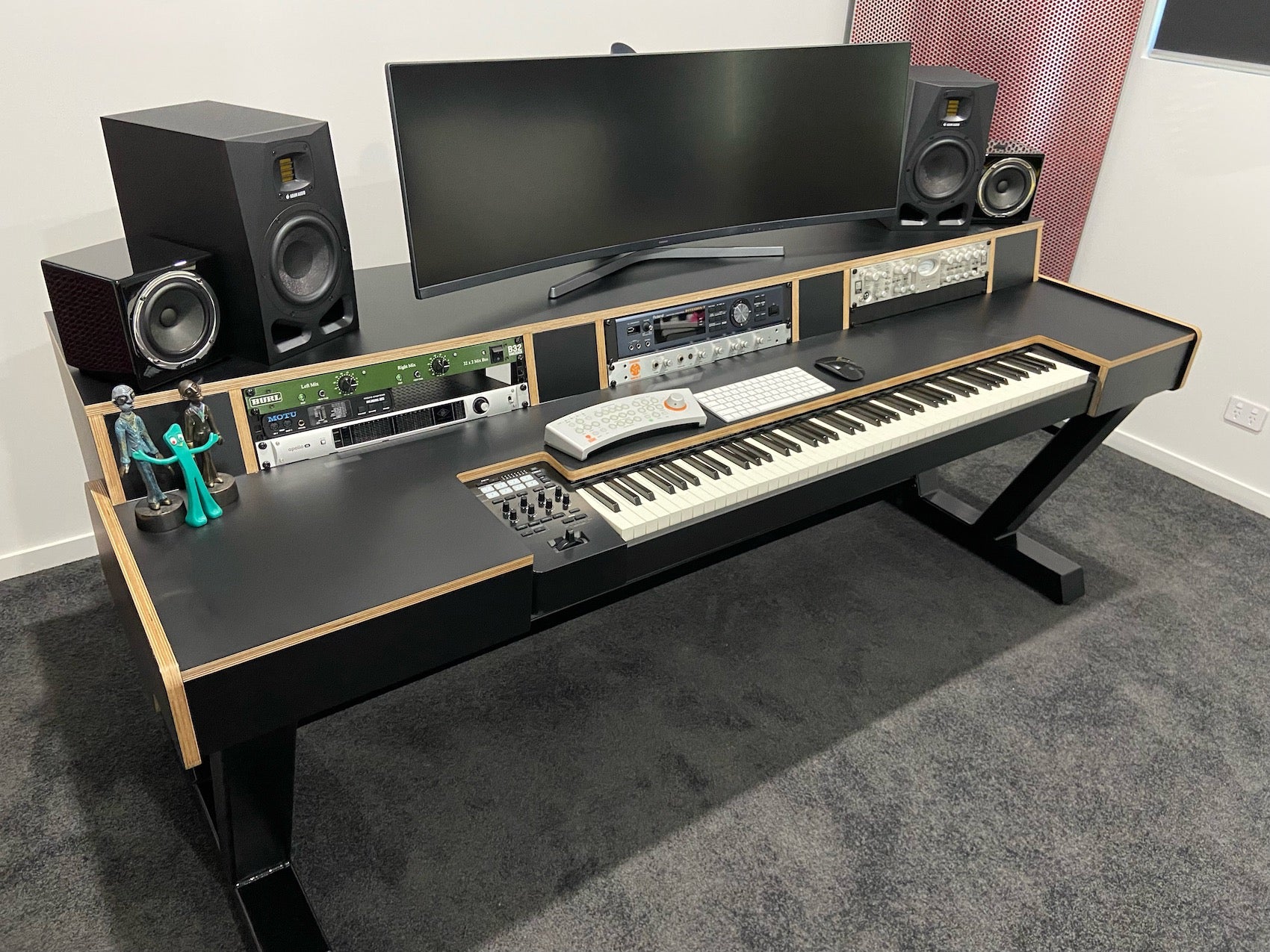 www.ultrasound6.com
Ultrasound 6 is headed up by Al Harding, a frightfully gifted composer with a sharp wit and a huge personality. Ultrasound 6 specialise in music composition and sound design for film and TV.
The desk we designed and built for the new Torquay studio is completely custom. It utilises some elements of existing FSW models, for instance, the steel frame of a Binary.
Throughout the process, Al's desire for symmetry and minimalism really resonated with at FSW.


All Fusion Studio Works custom studio desks begin with a 3D model, complete with crash-test-dummy on an office chair. This allows us to get a very good idea of the following:
Speaker position in relation to listener
Speaker separation (distance apart)
Computer display height and distance from listener
Exact listening position
knees clearance to underside of the desk



The desk is designed to house a very particular array of gear centred around a Roland A88 mkII keyboard. The keyboard's middle C is offset from the centre of the desk by about 60mm.


One of the points of brief was Al's 'cheese grater' Apple Mac Pro and associated cabling must be up off the ground out of the way of feet and vacuum cleaners. The Mac Pro is supported by a steel bar underneath the ply.


Over the course of this job, the desk was actually built twice. The first time we didn't get the height of the monitor shelf quite right and consequently had to re-cut some parts.
Here are some build sequence images: