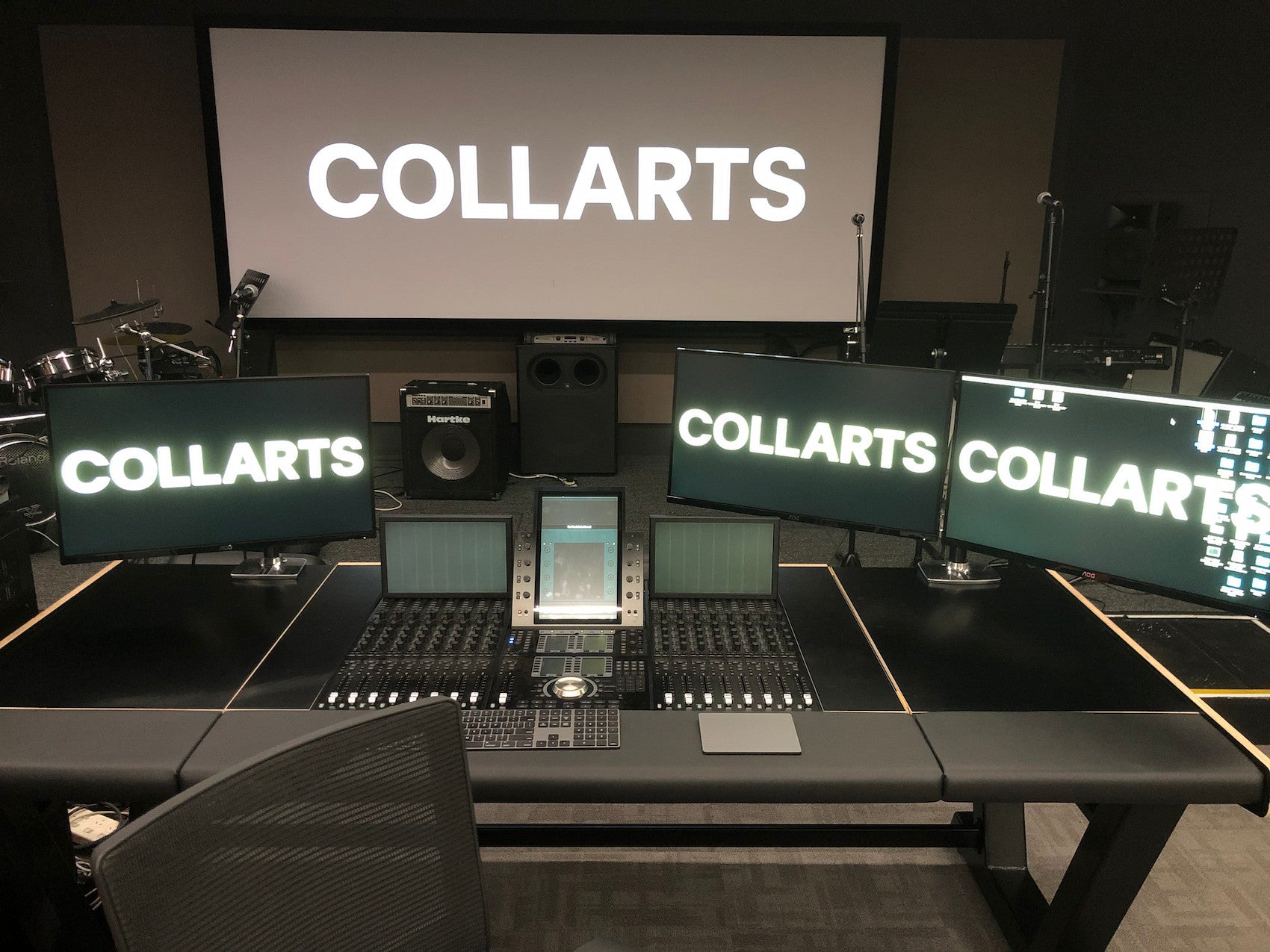 Collarts is Australia's leading tertiary arts education college, focussed on industry-based learning in the arts and entertainment industries.
The brief was to supply and install a 'rackless' studio desk for an Avid S6 console which would be the centrepiece of the Dolby Atmos room at the Collarts Collingwood Campus.
Probably the biggest challenge in recent memory was creating a snug recessed cavity for the Avid S6 three base console in a 'Horizon' desk. Once we removed the S6 modules from the factory chassis it became apparent the system was very 'bitsy' and was going to need some extra love for it all to sit nicely.
The image above shows placement of the first Avid S6 fader module into the Horizon. The desk was customised so if an extra S6 module is acquired down the track, the 'filler' pieces can be removed and the module can slot in.


 Cables, cables, cables everywhere.
Given the computer display support arms are the clamping style, we modified the covering backplates for the desk into which we made cut outs to accommodate the clamp mechanism.


This image shows the fitted backplates.
This was a very satisfying job to complete given the doozy thrown at us when we first disassembled the Avid S6.