2116 - Studio Desk for Keyboards
2116mm total width (2080mm usable width)

Padded arm rests, premium vinyl cover, 12.5mm foam rubber underlay
Raised platform for computer displays and near field monitors

In-built cable management


Rack ventilation

16 rack units total, 8RU above work top, 8RU below work top which suits 'set and forget' equipment such as power distribution units

Made from 18mm plywood

2116 - Studio Desk for Keyboards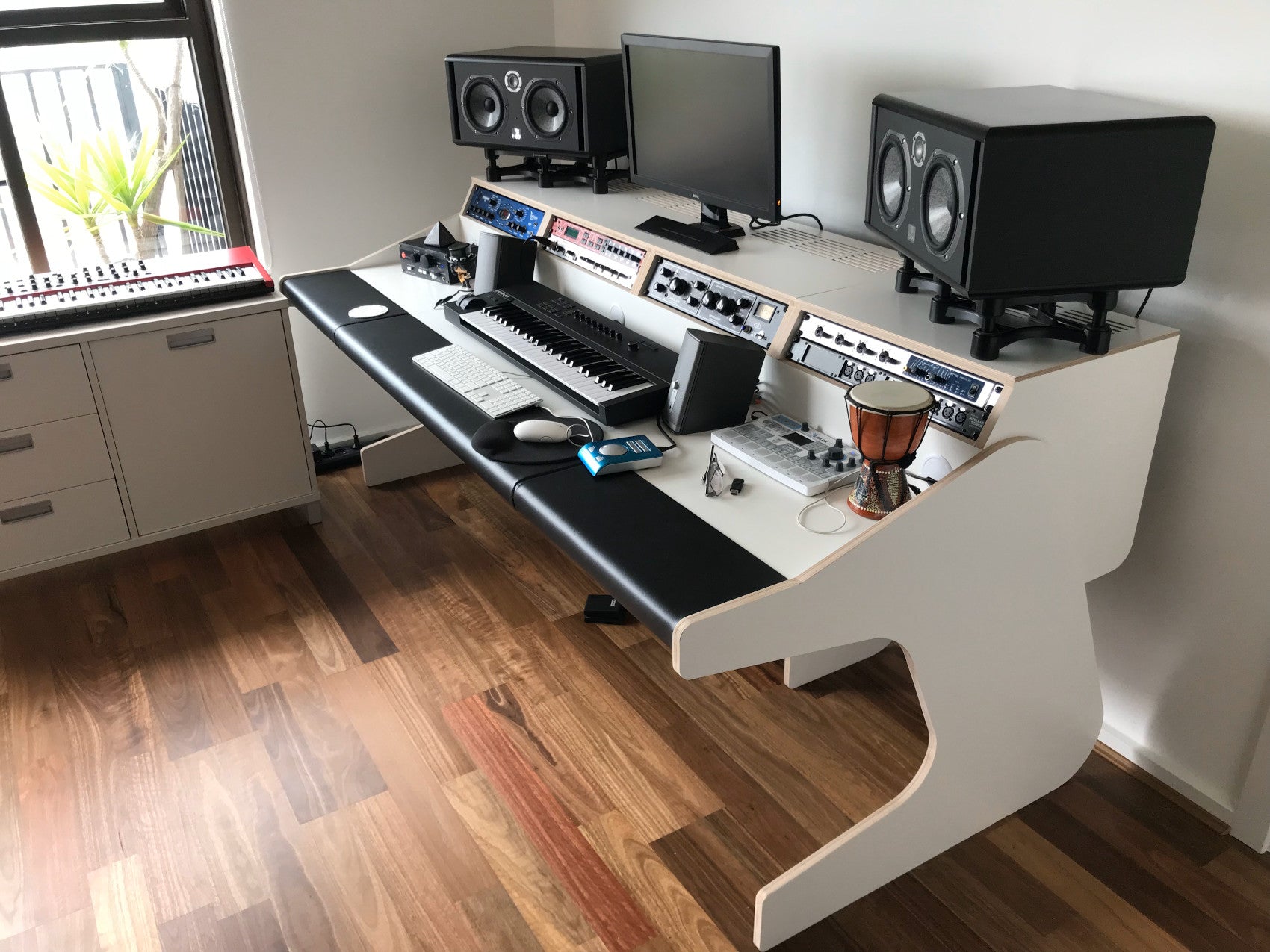 Got Heaps of gear?
Put it on a generous work surface. There's an 80mm 'step' between the rack space and the work top to cater for the height of your gear. It means your lowest placed rack unit won't get lost behind the keyboard.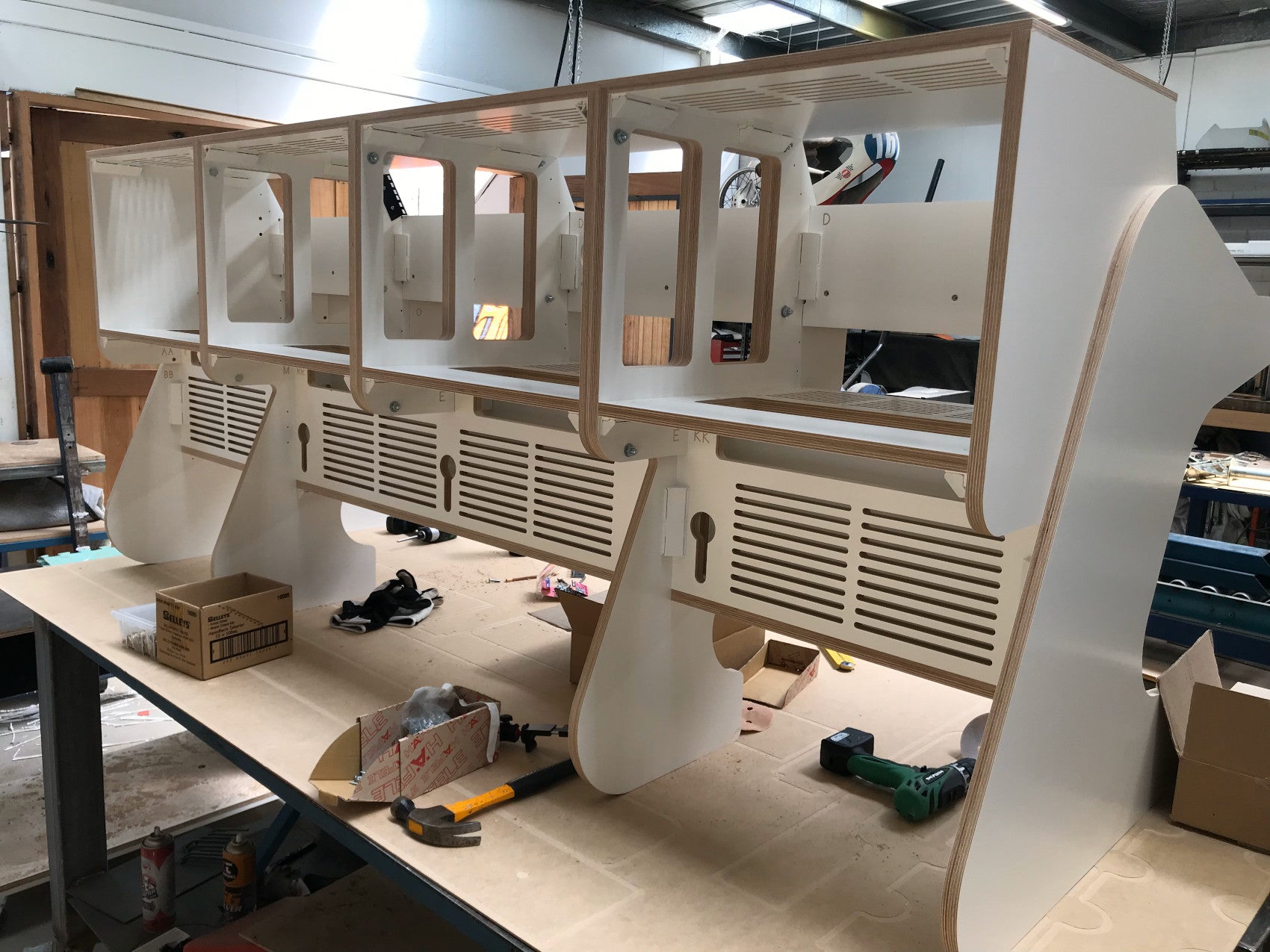 Sick of tying up cable slack?
Us too. Behold our concept 'cable bins'. The rear of these bins are the slotted panels underneath the rack bays in the adjacent image. Simply connect up your gear and 'lay' the excess cable in one of the bins. No need in rolling and tying. The cables are up off the floor and out of the way and the bins are all interconnected the whole width of the desk.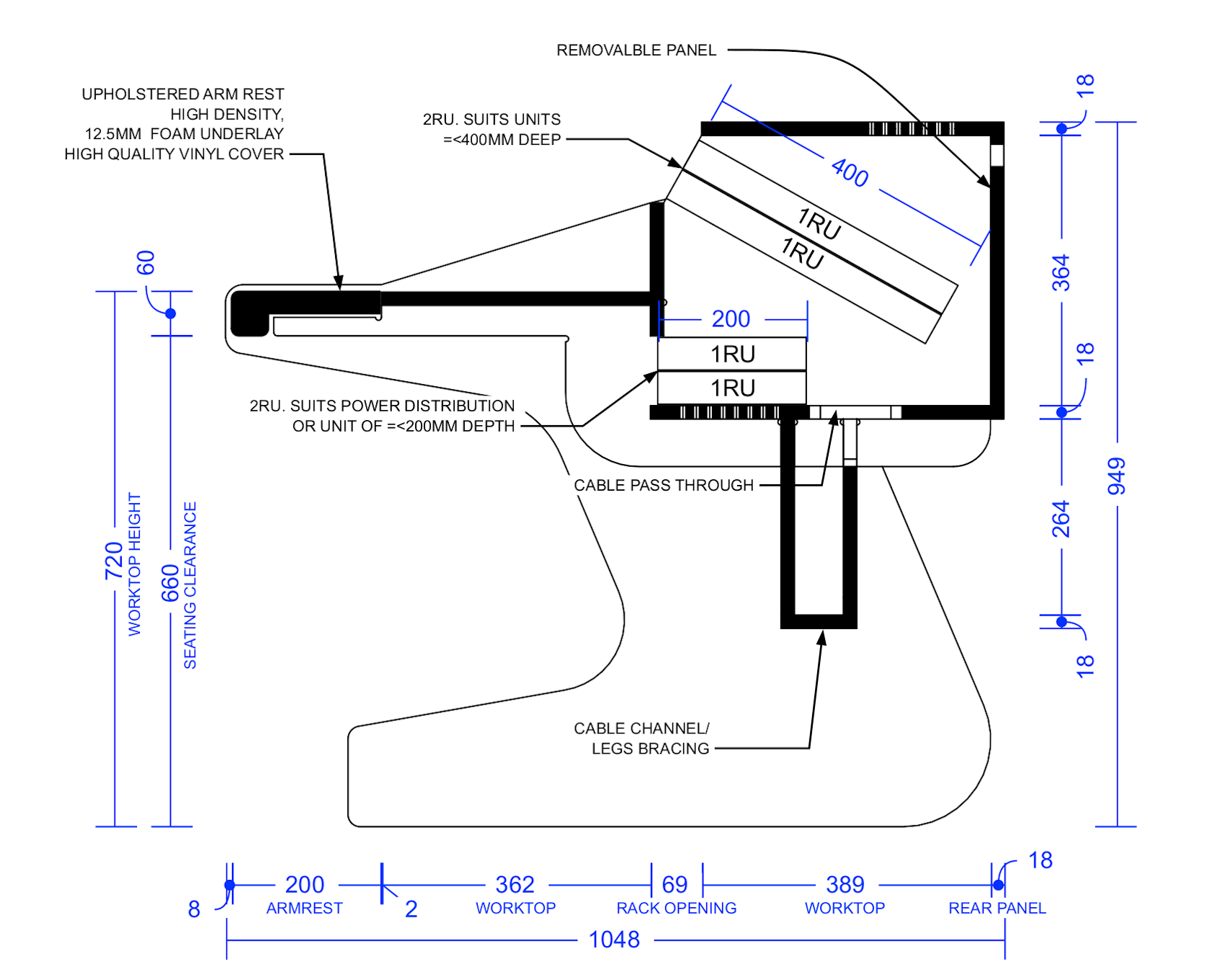 Section Through Rack Area