Horizon - Studio Desk for Consoles
Dimensions are customised to suit your specified console. Refer to the technical drawing under the 'Dimensions & Specifications' tab for details on how to determine the overall dimensions^
Padded arm rests, premium vinyl cover, 12.5mm foam rubber underlay

Articulated arm mounting points at rear for computer displays and small speakers

Recessed console area. Console fader surface is flush with the padded arm rest*

4 rack units total, all below work top which suits 'set and forget' equipment such as power distribution units

In-built cable management

Made from 18mm plywood

Horizon - Studio Desk for Consoles
Customised for the following Consoles
__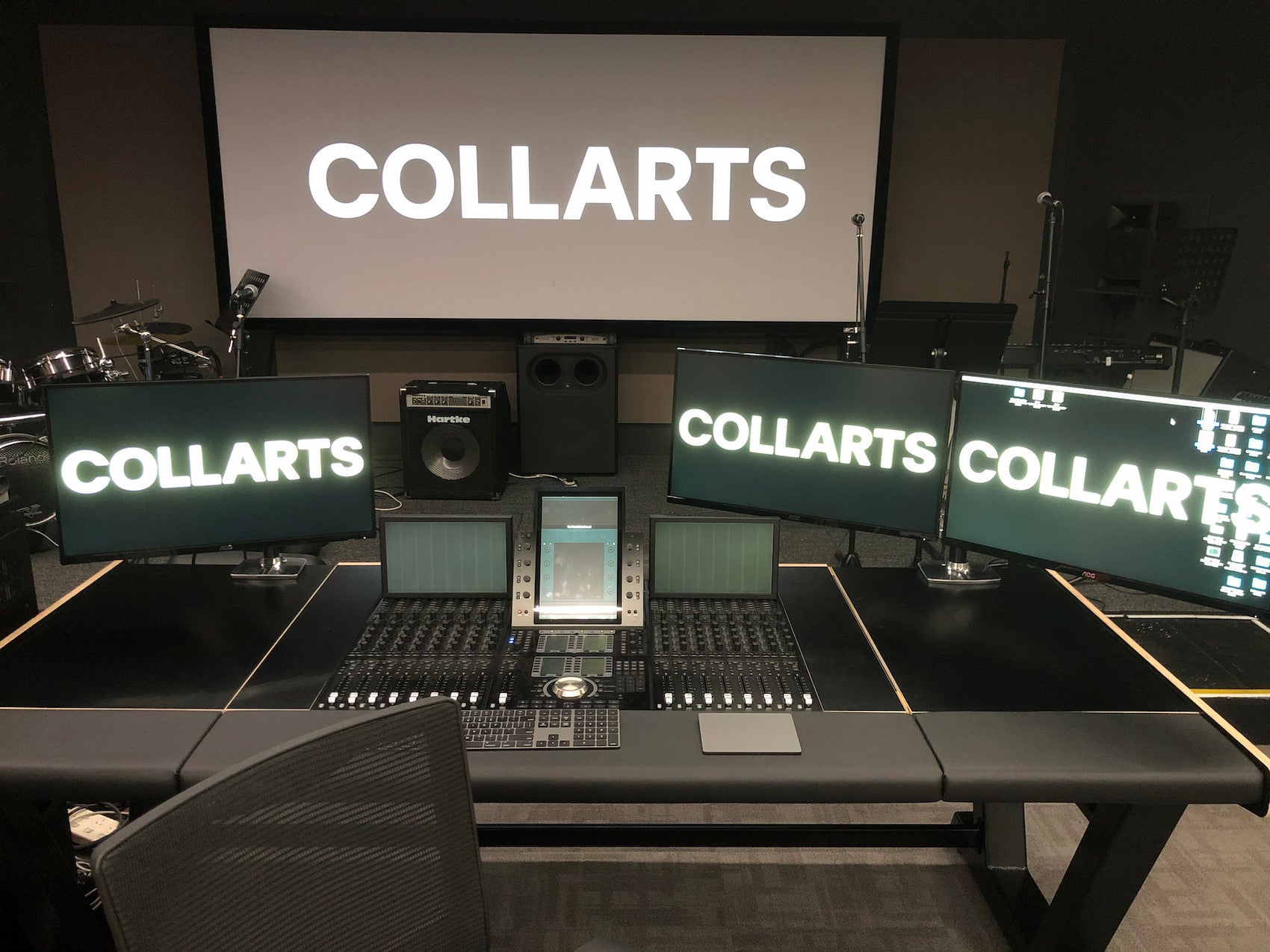 Horizon
An example Horizon built for an Avid S6, 3 foot base system, 3 modules deep.

In this case, the S6 modules have been removed from the factory chassis and positioned within the recess of Horizon, creating a continuous work surface.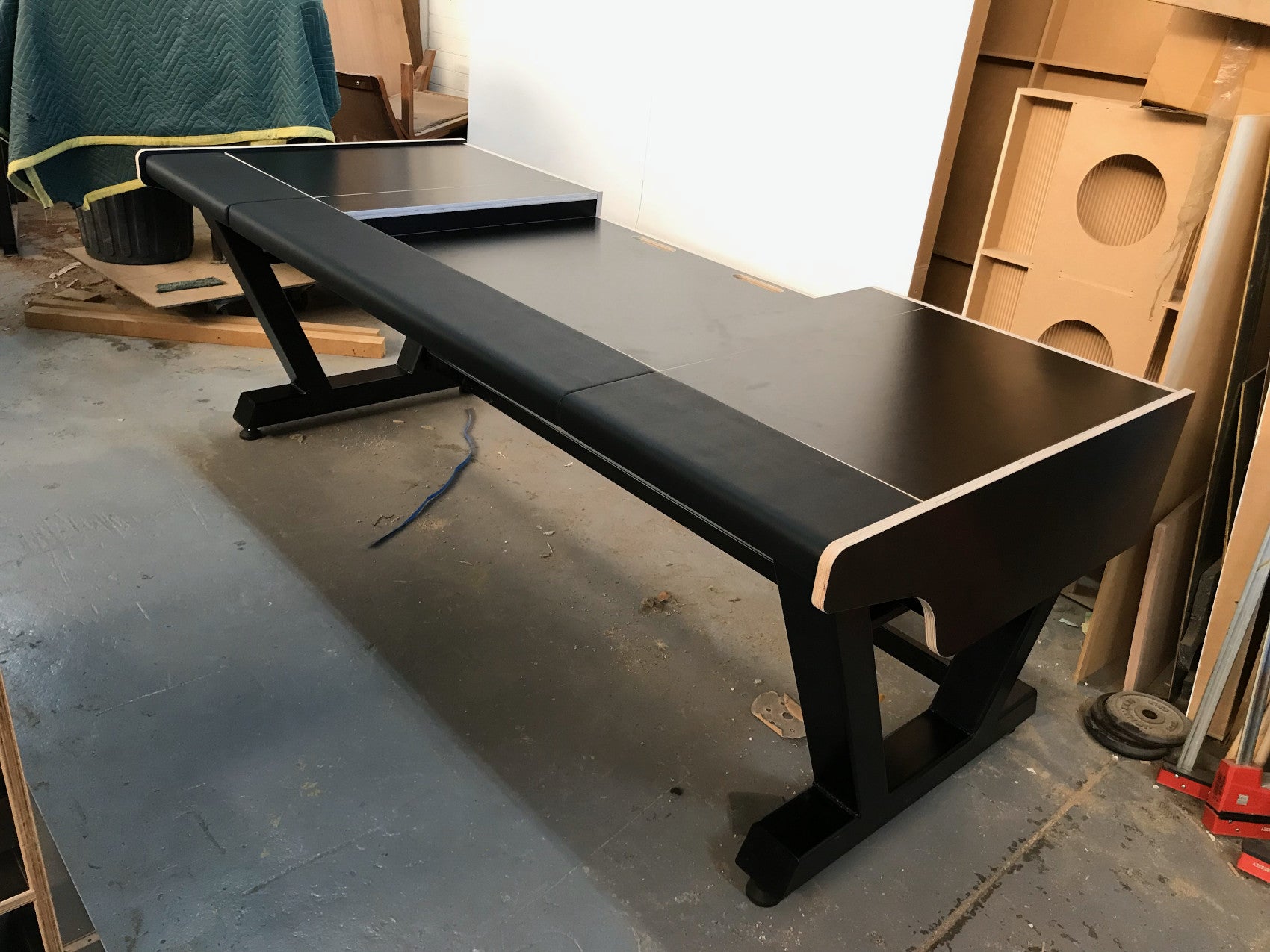 Horizon In The Workshop
All Fusion Studio Works furniture is meticulously assembled and then disassembled in the workshop prior to packing and shipping. This allows us to maintain the highest standard of quality control.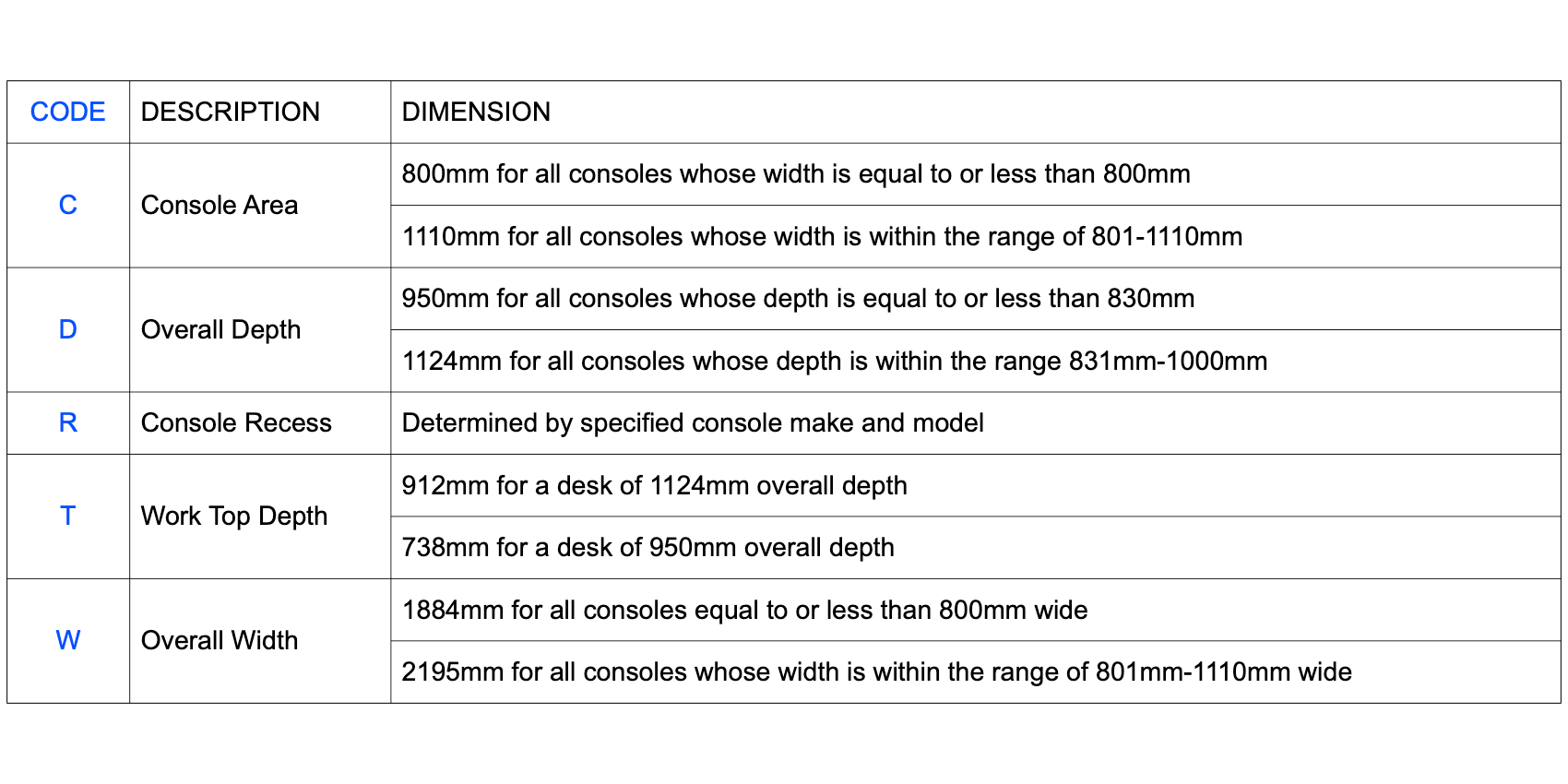 Size Chart
Some of Horizon's dimensions are fluid & some are fixed.

The overall width and depth of your Horizon can be determined by utilising the adjacent table in conjunction with the physical dimensions of your console.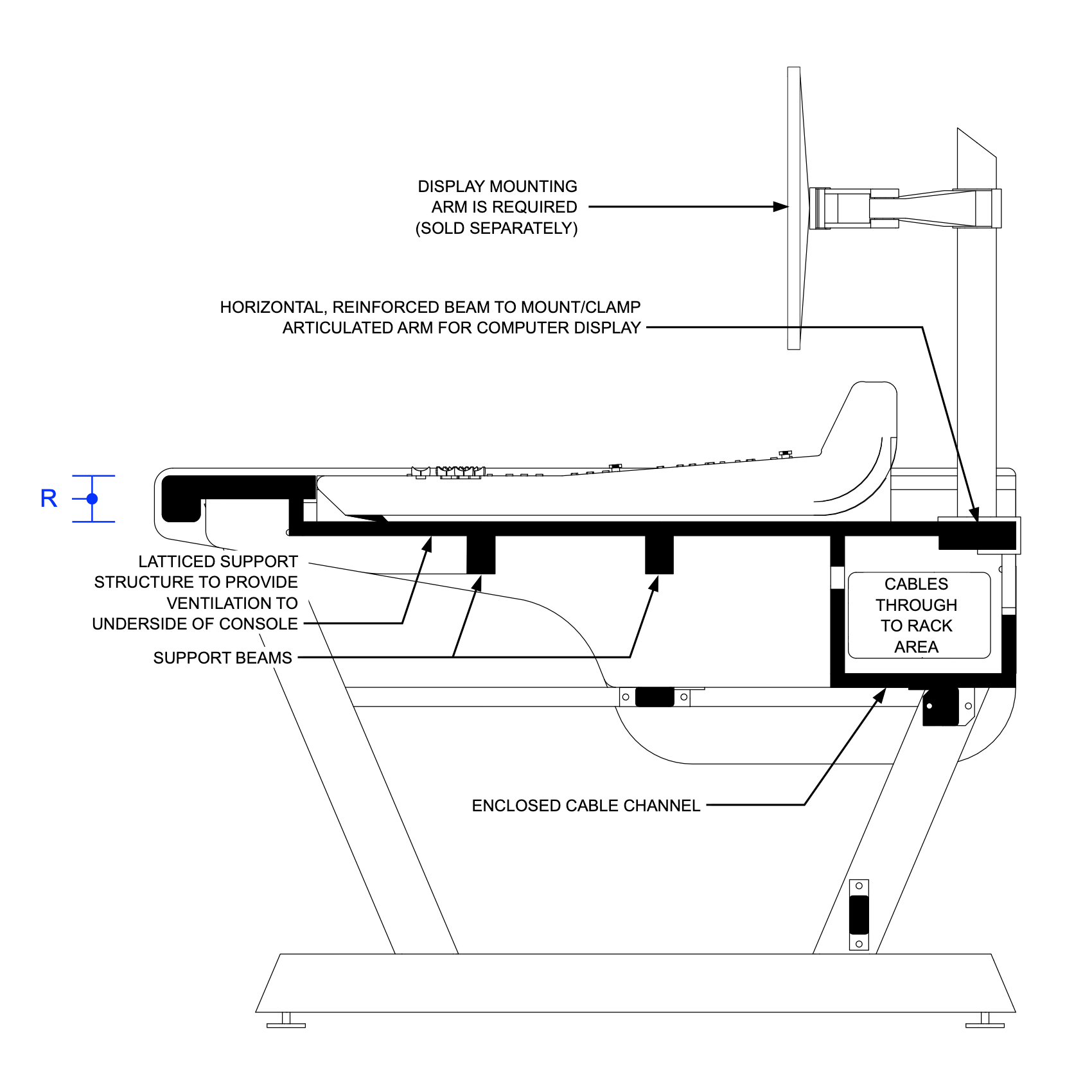 Section Through Console Area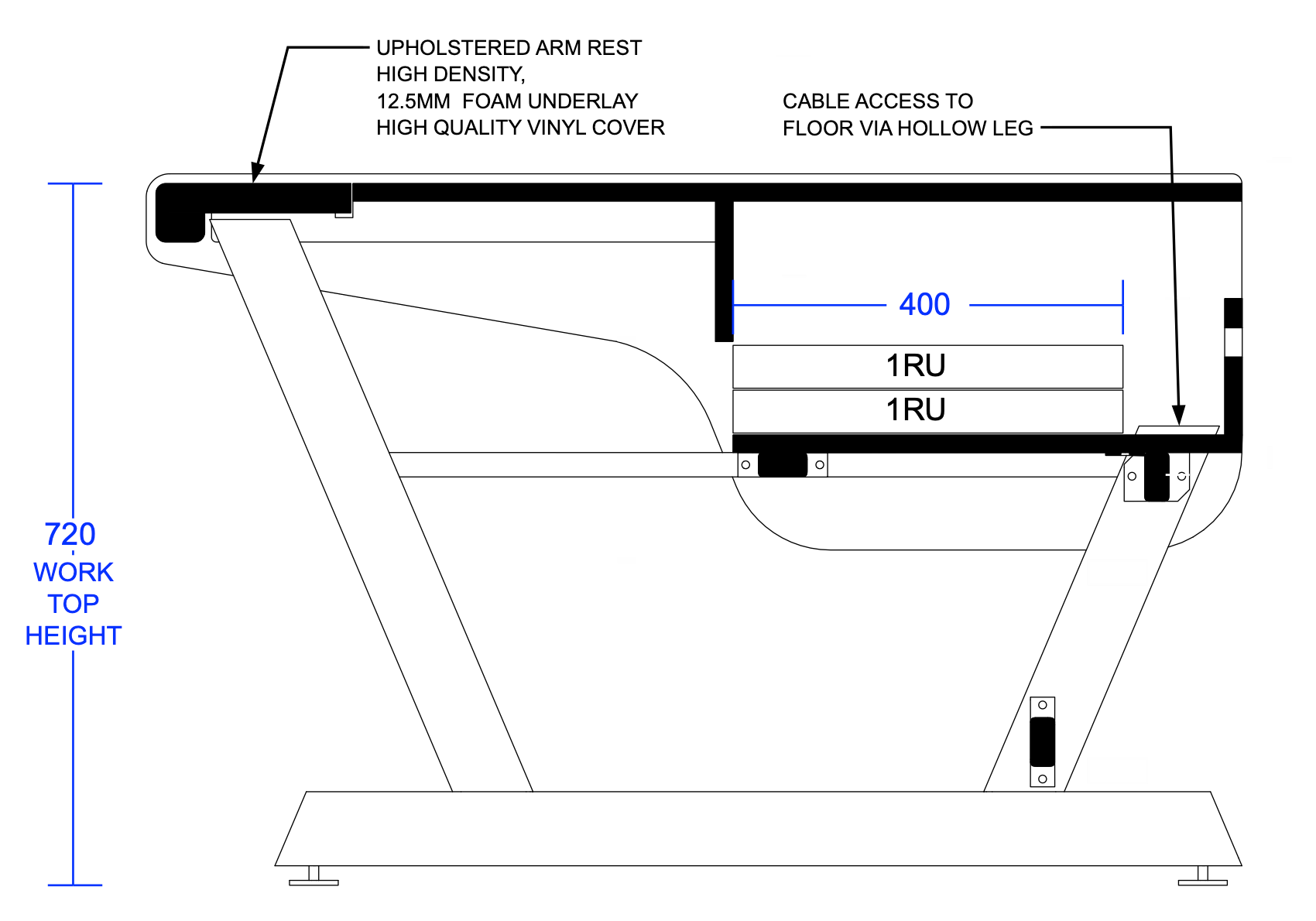 Section Through Rack Area